The Meteoric Rise of LAU
From College to University
Dr. Marwan Iskandar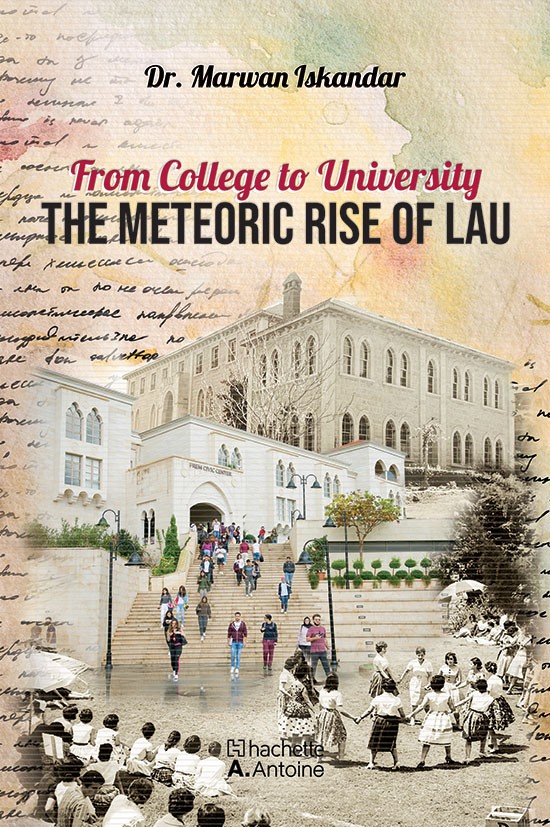 Through wars, the collapse of empires, changing views on the role of women in society, economic crises, and more, Lebanese American University has persevered for almost 200 years.
From the first school for girls in the Ottoman Empire to an internationally ranked co-ed university serving over 8500 students, what is now Lebanese American University has experienced the excitement and challenges of a dynamic yet tumultuous region. First known as the American Junior College for Women, the institution moved through many iterations before becoming a full-fledged university in the 1980s.
Bringing together the best in American-style higher education with a commitment to its Arab heritage, the multi-campus university champions the development of the whole person to be active citizens in the building of their communities and nations.
Today LAU produces cutting-edge research while innovating teaching across the disciplines and remaining a force in the creative arts. Iskandar's book chronicles the highs and lows of a historic institution that has had an outsized impact on the people and development of Lebanon, the Arab World, and beyond.
Drawing on personal recollections, geopolitical analysis, and institutional history, From College to University: The Meteoric Rise of LAU is a gripping account of how a commitment to the importance of broadly educated women and men to become the leaders of tomorrow can—and indeed, does—make a difference.
تفاصيل المُنتج
ISBN: 9786144697559
الدمغة: هاشيت أنطوان
الفئة: تاريخ
تاريخ النشر: 2020
عدد الصفحات: 296
المقاييس: 16.5 * 24.5
الوزن: 605